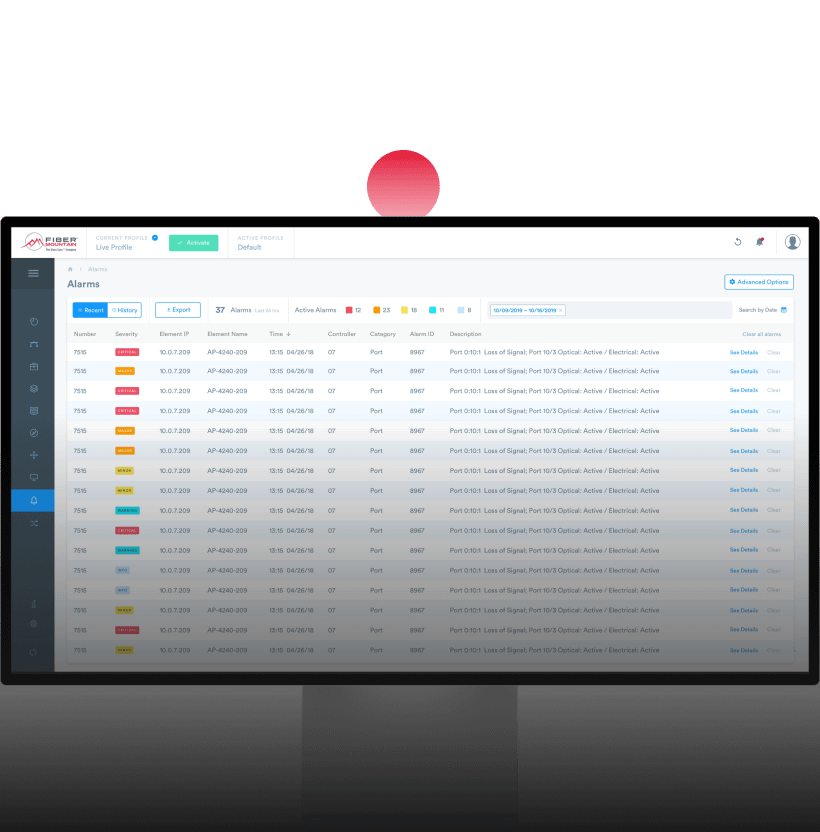 Fiber Mountain

 integrates software and hardware innovations to

transform network infrastructure

. AllPath Director, Sensus, OPX and J-Series Products combine software orchestration, physical layer intelligence and high-density fiber optics to enable Managed, Dynamic and Secure physical networks.

A key component of the Fiber Mountain's solution, AllPath Director is a centralized SDN orchestration system providing abstracted network control extensible to hyperscale data centers. Programmatic SDN control via AllPath Director is unique because it enables software-based control of physical connectivity. With Sensus, OPX (Optical Path Exchange) and J-Series, AllPath Director expands the reach of SDN to include layer 1, enabling software-controlled moves, adds and changes and the creation of managed and dynamic physical infrastructure.
Fiber Mountain's
Product Catalog
From software to hardware that can transform your physical layer, we have it all! Look through our product catalog to find what suits you best.
Are you still using
Paper Maps for direction?
Then why still use ancient methods for documenting your data centers? Free yourself from the hassle of manual record-keeping with the power of the revolutionary Fiber Mountain Glass Core solution. It is the next big thing that brings you one step closer to the world of digital transformation making your life easier and efficient.