Introducing Fiber Mountain
University!
Afsah ur Rehman
March 22, 2021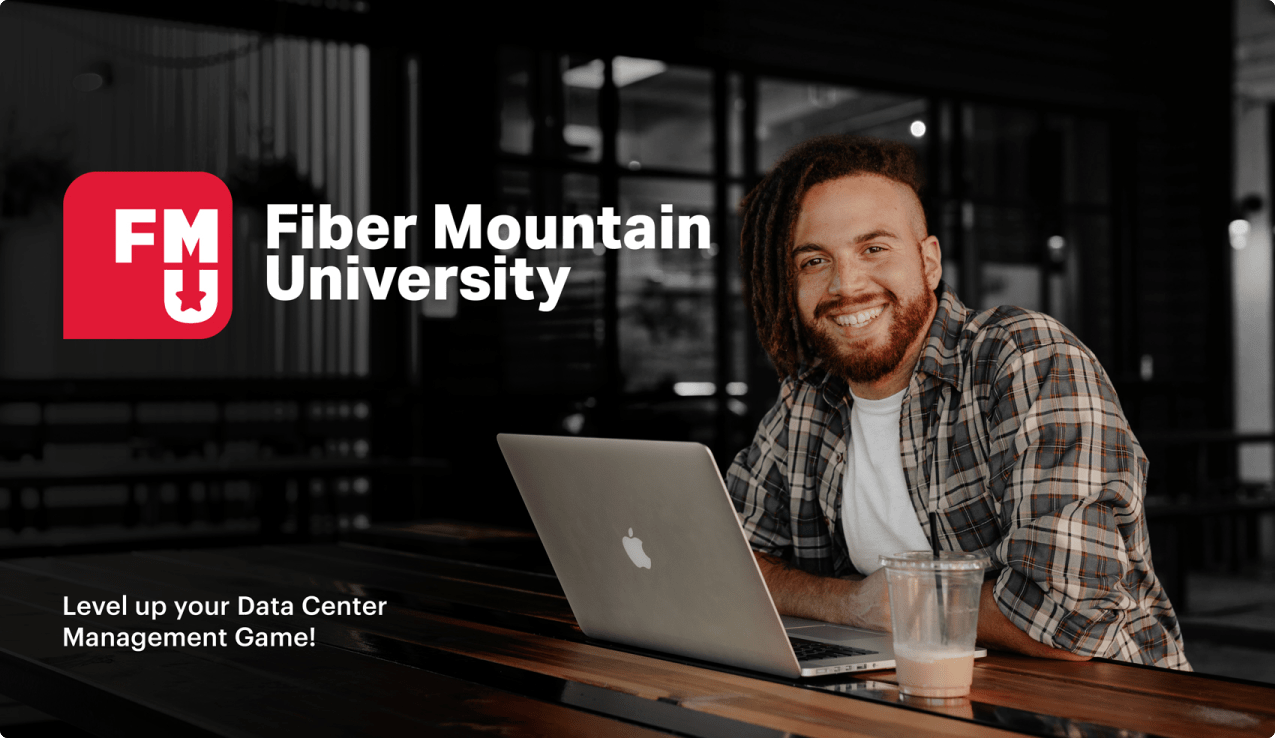 Fiber Mountain's exclusive one stop training platform for the digital transformation of the physical layer.
Whether you are a newbie in the domain of physical layer management or an experienced professional, Fiber Mountain University (FMU) is here to help you level up your data center management game. FMU is a training platform that will walk the user through the Fiber Mountain's innovative products intended to digitally transform your physical layer network.
Fiber Mountain is known to redefine the physical layer with intelligence and innovation in both hardware and software. The purpose of this platform is to create a knowledge base that is easily accessible to all FM customers and partners wanting to train their workforce on FM products and how they work to transform the physical layer. It is an all-encompassing digital learning platform with multiple courses for in depth learning and understanding of all things glasscore. It offers courses for general understanding of the glass core technology as well as detailed walkthroughs and demos of products.
FMU 201 – Sensus Patch Panel Redefined revolves around Fiber Mountain's Sensus which is a modular, intelligent patch panel for digital transformation of the physical layer. This course takes users on an interactive tour of the device, focusing on installation, maintenance and software configuration of the Sensus. It enables users to understand how Sensus can transform their data center. Users can learn all about integrated intelligent features of the patch panel and how these can change their layer one infrastructure.
FMU 301 – AllPath Director, Software for the Physical Layer covers the Fiber Mountain AllPath Director, all its features and workflows. APD is a state-of-the-art physical layer orchestration software that communicates with the intelligent panels and network devices to monitor and digitally manage layer one networks. This course is an interactive journey on how APD allows consumption of physical layer infrastructure through a single pane of glass.
It teaches users how they can monitor and manage your layer one network in real time using APD. Users can learn how to view their network stats via an interactive dashboard, extract data in a single click and manage their physical layer. The course gives users a deep dive with bespoke modules, demo videos and advice from industry experts to equip them to understand real world use cases.
Both these courses are part of the FMU 501 – Physical Layer Transformation bundle and can be purchased together. After each course users can validate their understanding of the Physical Layer by completing an end of course evaluation to earn a completion certificate. These courses are part of Fiber Mountain's Associate certification track. With these two courses and more on the way, anyone signing up can become a Fiber Mountain expert from the comfort of their home.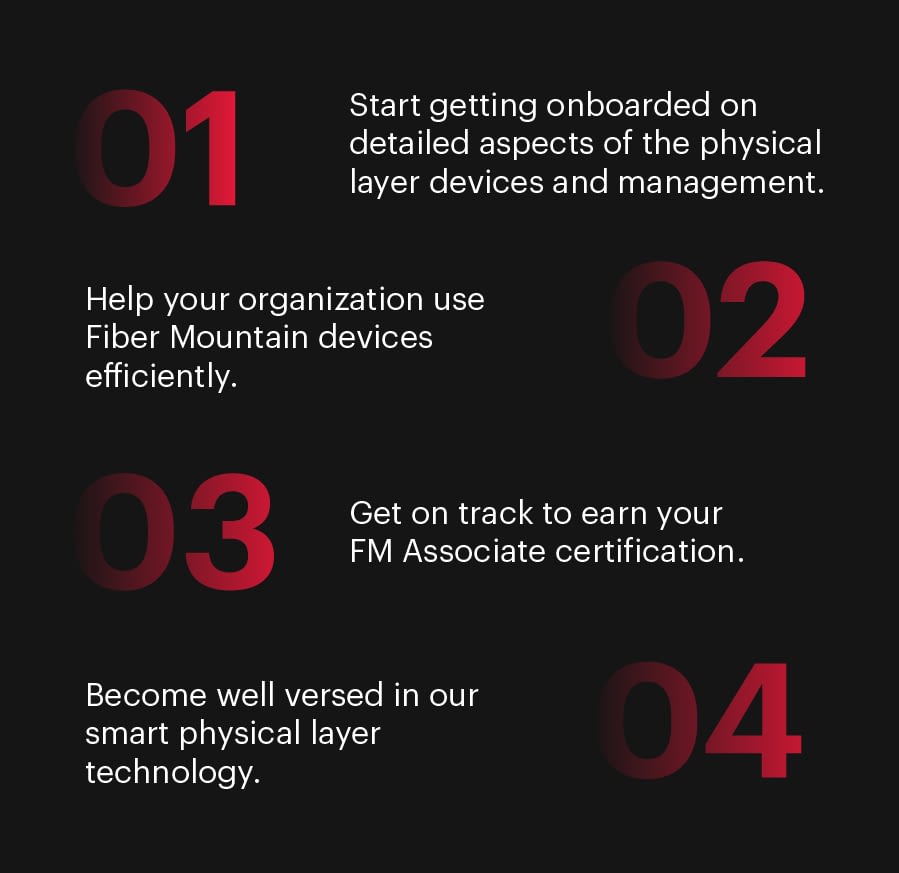 The courses have been designed by our experts to leave no detail untouched and cover all aspects necessary to develop a comprehensive understanding of the entire Fiber Mountain ecosystem. The courses are crafted in such a way that users are guided along each step and provided real life examples and demos on actual devices to develop better understanding. FMU ensures 24/7 availability of training material and courses in multiple languages for an increasingly remote global audience. It provides the user with a rich knowledge base with demo videos, follow-up exercises and did-you-knows along with an interactive learning environment and clear progress indicators and reminders. We have kicked off this digital learning platform with two courses and more are on the way. So, what are you waiting for? Sign up now and get started! Visit Fiber Mountain University to take a look at the courses and their details as well as to read more about the people who've designed them.
Latest Articles